7 tips for supporting your expats during an international assignment
Provision of ongoing support for expatriates throughout the duration of their international assignments can be crucial to the overall success of those assignments.
Even though HRs have taken the necessary steps for a proper pre-assignment preparation and planning, without the proper assistance offered to your expatriate employees as well as their accompanying family members during the assignments the outcome may be a disaster.
The number of assignees, the exact nature of the assignments, the host locations, as well as the assignees' individual circumstances can all impact the amount of support required.
Nevertheless, the following points should provide you with a basic roadmap towards a successful during-assignment support process:
1. Always keep the expat's family in mind
International assignments can be a great opportunity for employees – both exciting and rewarding in terms of career progression. But the success of international assignments is not only dependent on the individual, but also on the whole family. It's crucial that companies recognize this and invest in the well-being of all family members during different stages of expatriation.
After all, while the primary focus might be on ensuring that their employees adjust well to international living, in case other family members experience difficulty with adapting, this could easily contribute to early repatriation. Let's not forget that failure to adapt on the part of the family members is a major factor in assignment failure.
Companies should therefore look at ways to support each member of an international assignee's family – from providing international social networks for spouses, intercultural training for better understanding of customs and values to offering specialised coaching and spouse-related services.
Keeping families happy could help pave a successful path to international assignment success!
2. Provide ongoing assistance for expatriate employees
Whether you're having experienced expats or first-timers in your expatriate fleet, there's no doubt that a local support network is essential. Relocating to a new country can be full of challenges, so having local contacts at hand can offer invaluable assistance throughout the expats' journeys.
With that in mind, it pays to have an ongoing assistance program for expats in place. This may include the relevant local HR representatives who are available to answer any burning questions, immigration experts that deal with visas and work permits, intercultural coaches who help bridge cultural gaps and local relocation providers who understand best the local customs and practices.
Having timely access to these essential contacts can go a long way in helping to smooth out the process of relocating abroad and allow your expats to hit the ground running with their new life overseas.
Overall, having local support proves incredibly valuable for any type of expat – be they first-timers or more experienced, and from temporary workers to long-term assignees.
3. Ensure a positive expatriate experience
Moving to a new country, learning the language and culture can all be daunting tasks for an expat –but making sure they feel at home in the host location should always be a priority for you as an HR manager.
But how? Some companies address this challenge by helping expatriates integrate into their host local communities:
special programmes which bring together expats and locals
creating employee-centric activities such as sports teams or social events
having regular mentoring sessions with established expats that work in the same location.
Additionally, supporting newly arrived expats in initiating contact with local expat communities can also help in easing the integration process, making sure that employees don't feel alone during their stay abroad.
Ultimately, it is essential to remember that providing a friendly, welcoming environment for employees goes beyond just job security – it involves making sure their overall experience is positive one.
4. Offer intercultural training sessions
Intercultural training is one of those (unfortunately) overlooked, but essential benefits all international assignees should benefit from.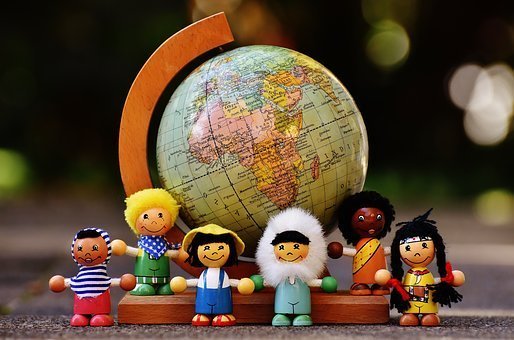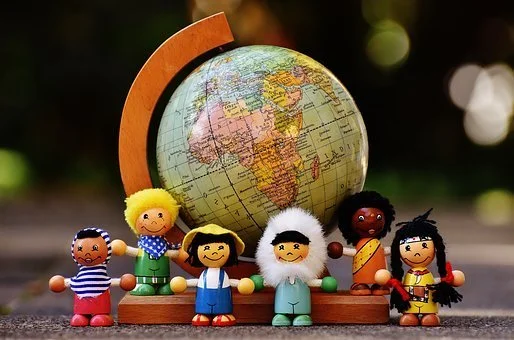 Organizations cannot simply hope that people from different cultures can just get along and work seamlessly in the same team; instead, investing in intercultural training can help to ensure a successful integration of those from diverse backgrounds and cultures.
Intercultural training not only helps to build relationships between people, it also helps employees understand the dynamics of a multi-cultural workplace environment and prepares them for any particular issues that may arise as a result of working with someone from another culture.
That kind of understanding is invaluable for facilitating an inclusive atmosphere and paving the way for a better expat integration and experience.
5. Maintain regular contact with your assignees
Keeping in touch with your international assignees on a consistent basis, and making sure that management, HR, and any local support teams in the host country are all working together effectively is paramount.
Some of the key components to getting this right include clear communication, effective use of technology such as video conferencing, and relationship building initiatives. Many companies have found success through initiatives such as virtual team lunches or happy hours, so don't neglect the social aspect!
It's also important to provide support to employees during their international assignments, from objective feedback on performance to tip sheets on navigating foreign cultures.
With some savvy management and effective communication strategies, you can maintain regular contact with overseas assignees despite the distance and can prevent job dissatisfaction or misunderstandings.
6. Stay up to date on risk factors
Knowing which areas are safe to travel and which aren't is crucial. With factors such as health, security, and politics constantly changing, it's important for you as an HR to stay up-to-date on the latest information.
Being aware of the latest updates can really help you make the best decisions for your expatriates. Staying informed of all risk factors may sound intimidating at first, but a little preparation can go a long way towards keeping your employees out of harm's way!
Being in touch with local experts such as relocation or immigration advisors is a great way to stay informed of any changes or updates in the area.
By remaining up-to-date on risk factors, you can help keep your employees safe and informed while they're abroad. It's important to remember that things can change quickly, so it's always best to stay prepared!
7. Use technology in a smart way
Technology isn't just an enabler, it's also a productivity booster. The efficient use of technology helps organizations to keep down costs and allows them to effectively monitor key performance indicators and measure assignee experience at the same time.
The use of technology, especially analytics and data, helps HR managers make educated choices about all aspects of international assignments, from budgeting to KPIs.
International assignees can be more productive, their progress can be tracked, and their satisfaction with the overall assignment can be evaluated if they are provided with the proper tech tools.
Conclusion
Managing an international workforce can seem like a daunting task, but with the right policies and procedures in place, it can also be a very rewarding one.
We've looked at 7 ways to support your expats during assignments, but we know there are many more out there. What other ways of supporting expats on assignment do you know and employ?
Need support with managing your expatriate fleet? Get in touch with us! xpath.global is a SaaS-enabled marketplace that allows you to keep track of all ongoing assignment cases and access our expert partners, local and regional global mobility providers, with over 50.000 services in over 183 countries.