If your professional goals seem to have changed, you have new interests, or you just want to make more money, relocating abroad could be a good option.
However, changing careers or starting a new one can be significant challenges few people are willing to face. Yet, if the decision also includes relocating to another country, the overall context may frighten many people who are eager for new experiences.
Learn about the important factors to consider when relocating abroad for work and how to make the transition easier.
1. Good preparation and documentation
Before relocating abroad, you should evaluate your current circumstances and investigate your professional prospects, political environment, and housing options in the destination country. Collect information from reliable sources and learn as much as you can about the country where you will be residing.
Before making a decision, attempt to gather objective information on the target area's quality of life and job satisfaction.
Lastly, think about all the jobs you could do in the new country. And then choose the one that would give you the most satisfaction.
2. Opportunity to hone your skills
Consider the option of relocating abroad as an excellent opportunity to begin a new life. More than that, you'll learn new ways of working and broaden your skills and expertise. It will need bravery and sacrifice, but it will be worthwhile.
Finding housing in a foreign country can be quite challenging. Especially if you do not have connections or contacts who can assist you. You can employ the services of relocation specialists to overcome this. In this manner, you'll be able to concentrate more on your new work projects.
3. Learn the language
Moving to another country for work is both exciting and challenging, especially if you must learn a new language. Learning the language of the destination country or improving existing knowledge takes time and effort, but it is worthwhile.
Many people are put off by the prospect of learning a foreign language. However, it will be highly beneficial to you. You will be able to socialize with your new coworkers and clients at a much higher level right away.
You can also develop much closer ties with particular clients if you show them that you are willing to discuss in their language. This can help strengthen your professional skills.
4. Give yourself time to settle
Sometimes you may feel out of place when you start working in a new country. The temptation to give up and return to the comforts of your hometown can be strong.
But you have to take your time. In addition to understanding and appreciating local practices, you need to get out and meet people to develop your professional network and, crucially, your personal relationships. And the two must go hand in hand. So start practicing a sport or join a hiking group or any other group activity that you enjoy.
Feeling isolated outside of work can have a negative effect on your productivity at work. It will also affect how you perceive the change you just made.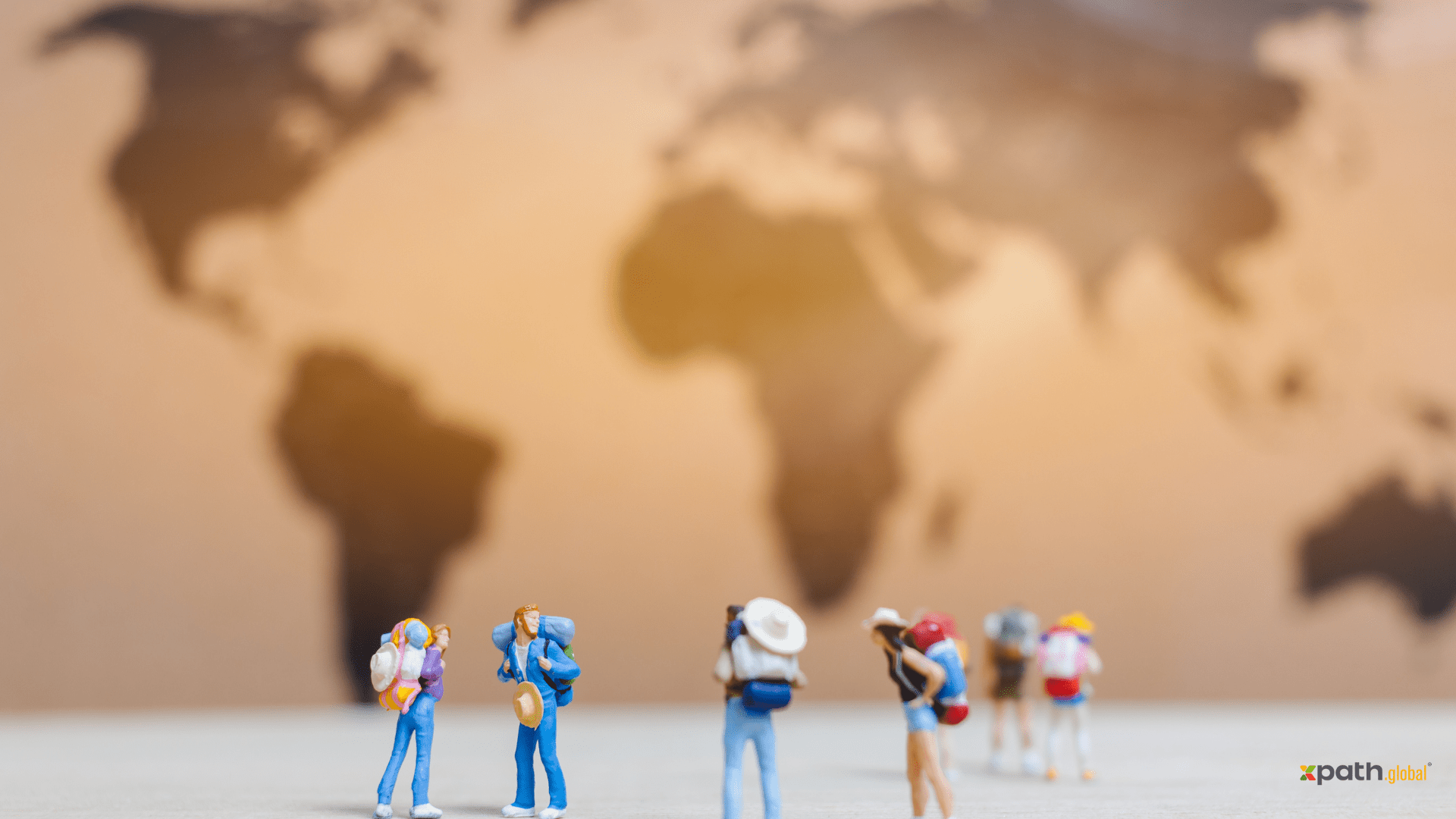 5. Check to see if you need additional qualifications
Moving your career to a new country can be one of the most difficult things you can do. Your level of satisfaction will also depend on the extent to which your new host country accepts your previous experience and qualifications.
Working methods can vary significantly between different countries, so in addition to obtaining a license, you may need to learn a whole new working system. Before you decide to relocate your job to another country, we recommend that you conduct as much research as possible about the working environment at the target company.
So, you can avoid the costs of changing careers, getting better at your job, or getting a professional certificate.
Conclusion
In the end, it all comes down to planning for what you can anticipate: immigration and visa concerns, work, housing, and transportation must all be addressed before making a commitment. As a result, it is critical to be able to adjust to situations you cannot predict. While it may be difficult to imagine feeling lonely in a city of millions, it is a real possibility.
You will find it much easier to get used to your new home if you join expat groups and local professional sections.
Need any specialized services for your relocation abroad and have no idea where to start? Get in touch with us!
xpath.global is a SaaS-enabled marketplace with +450 expert partners, local and regional global mobility providers, with over 50.000 services in over 183 countries.