The term "spouse support" reminds us of the typical 'trailing spouse': The mostly western/white woman accompanying their main-breadwinning male husband abroad, staying at home and looking after their children.
Family structures changed over the years
The dual-career couple is the reality today. In the US, dual-income households increased from 25% in the 1960s to 60% in 2012. A study from 1999 found that 75% of international managers are now involved in dual-career relationships.
Most global professionals that move abroad are highly qualified. That includes partners. The Internationals 2021 "expat" insider study showed that 83% had a university degree.
Married and civil partnered couple families are declining. More couples choose not to get married. In addition, same-sex couple families and lone-parent families are on the rise.
Millennials, which will comprise 75% of the workforce by 2025, are slower to establish households than previous generations. More than half of Millennials are not married. Millennials marry later and have children later. They are also more likely to never marry and never have children than previous generations.
Modern family constellations are not one-size-fits-all
Your company has an increasingly diverse pool of international assignees to cater to: the single assignee, the lone-parent assignee, the male/female assignee with a husband or long-term partner (whether same-sex or opposite-sex relationship).
An executive might decline the assignment as his dual-career spouse is concerned about a career gap.
A single employee might want to be accompanied by a friend or a member of his extended family.
An employee might decline an assignment because their same-sex partner might be concerned about the host country's cultural acceptance and work opportunities.
How do we adjust our language in global mobility to allow for these demographic changes?
How do we get away from the term 'spouse support' that perpetuates the narrow definition of what the spouse/partner is in an international relocation?
Some alternatives might be: Partner support / Accompanying partner support / Accompanying talent support / Family support / Household support
This provides a problem for the service providers
As a company, you need to understand and recognize global mobility services and how they will fit into your overall global mobility policy.
So, as a service provider, we have to use/speak our clients' language. Otherwise, no one knows what we are actually offering or the benefits of what we are doing.
But as modern, millennial professionals who are part of dual-career couples, we advocate for a modern, fresh, and bespoke approach to supporting the employee and the family.
What do we recommend you do?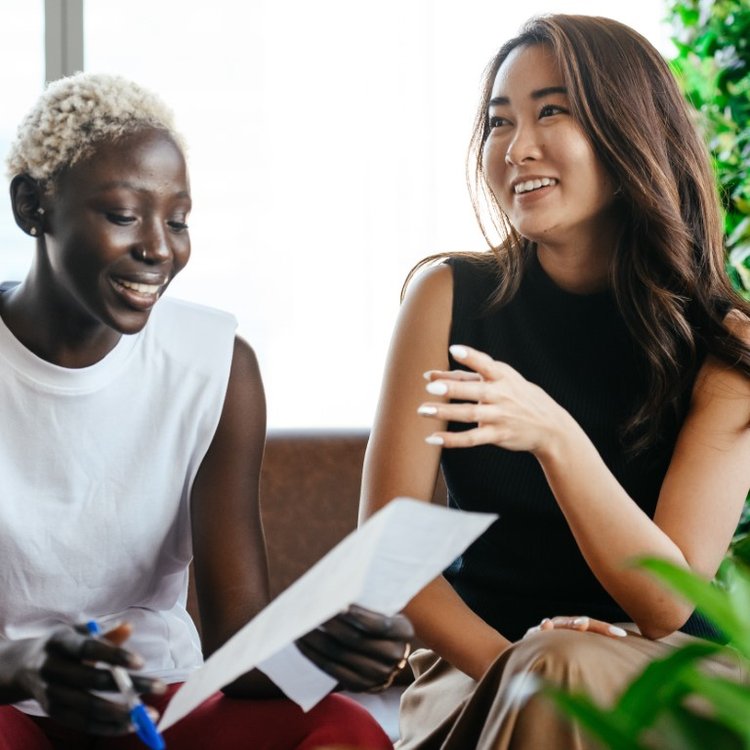 If you still use 'spouse support' in your policies, change it to a more inclusive term. Language matters.
And if you have not reviewed what your 'spouse support' entails, now is the time. Offer your employees and their family 'unit' bespoke support that they can tailor to their own needs.
Do not press them into a mould.
Where does that leave the providers of non-traditional 'spouse support'?
We need to clarify and communicate more of what we actually offer.
We offer bespoke coaching that caters to the needs of employees and families that relocate abroad.
Our coaching is tailored to the employee's specific situation (single or in a family unit) and their accompanying talent – whether spouse, partner, male or female.
The base principle is the same: every individual undergoes a different transition and adaption.
>> Your employee needs to develop cross-cultural agility and hit the ground running in their new job while integrating into a new country and city. All while potentially also supporting an accompanying adult and children.
>> Your employee's accompanying partner needs to make sense of their experience, often alone and in isolation, while their partner is at work.
Every individual household situation should trigger personal and bespoke support by your company.
We understand. We are qualified professionals with the experience of being mobile employees, assignees, and accompanying talent ourselves.
It has been published here with permission.