[et_pb_section admin_label="section"] [et_pb_row admin_label="row"] [et_pb_column type="4_4″][et_pb_text admin_label="Text"]
Whether you manage hundreds of international relocations or just a few, you know having the right technology in place is crucial.
Even though you don't currently have expat employees, hiring foreign workers might be something that you would consider for the future, given the current talent war and skills shortage.
Global mobility digitalisation is not a fad. To survive in the competitive world, you need to be agile, efficient and cost-effective. With the help of global mobility technology , you can ensure that you have what it takes to support your global mobility programmes.
Here are a few things to keep in mind as you evaluate your options.
Define your needs
Why do you need technology?
A common answer in the global mobility space is that specialised technology helps you stay in control. With global mobility tech, managers can leave aside administrative tasks and focus more on strategic decisions.
Relevant technology offers you access to crucial reports, complete overviews of assignments, cost analysis, vendor services updates, and improved communication.
Global mobility technology provides better insights into relocation programmes. On top, it ensures a better employee experience for expats. You can make sure that your employees have the information and support they need, no matter where they are.
Consider what matters to you most. Different companies have different priorities, therefore define your own.
Transparency
And we don't mean transparency in terms of costs only. Sure, you should be able to have an exact picture of all costs and expenses involved.
First of all, you can start with purchase price. However, you should not forget about other additional costs that might come up: maintenance, updates, integrations, etc.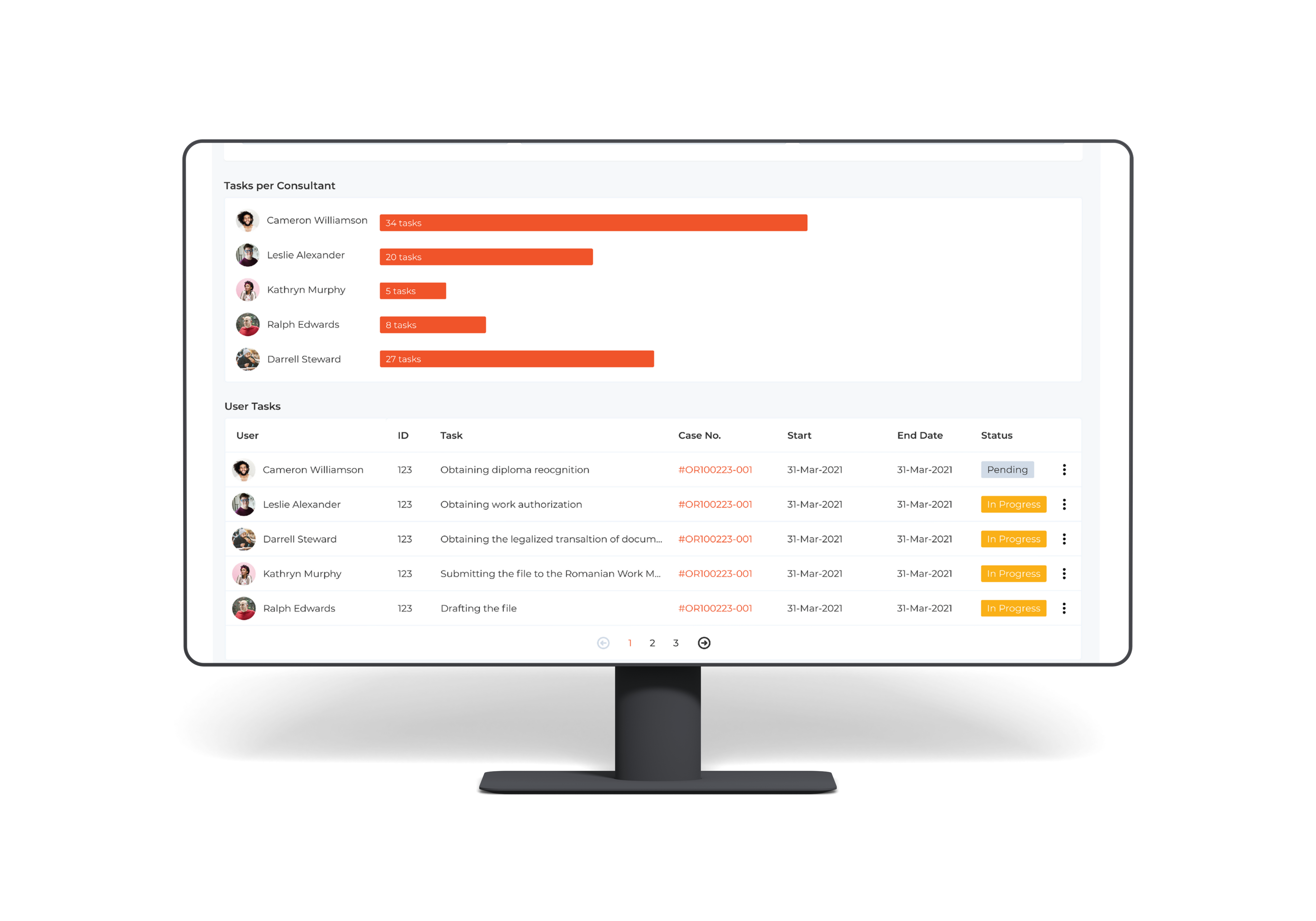 Secondly, in today's work environment, international relocations can be really complicated and time-consuming. It is essential for global mobility departments to have visibility on the entire processes, sourced services, costs and their budget allocation.
By having clear and real-time insights that extend beyond a simple status update, HRs can stay one step ahead and have access to the data needed to make decisions that deliver results.
Time-saver
Technology has always been an essential factor in streamlining business operations.
Artificial Intelligence and Machine Learning capabilities have made automation features more reliable and powerful, enabling faster task management and decision-making in a professional work environment.
This means automation features can accomplish tasks that used to take hours of work with just a few clicks.
As an example, global mobility professionals can generate automated reports, and use pre-populated templates for various documents.
Task management capabilities and automated reminders can help global mobility professionals stay on top of their relocation projects.
Comprehensive reports
There is no doubt that it is incredibly useful to have detailed reporting on vendors and their coverage, types of services provided, active and planned assignments, or tasks.
Moreover, seeing the big picture when it comes to understanding costs and expenses during all stages of an international relocation can be daunting.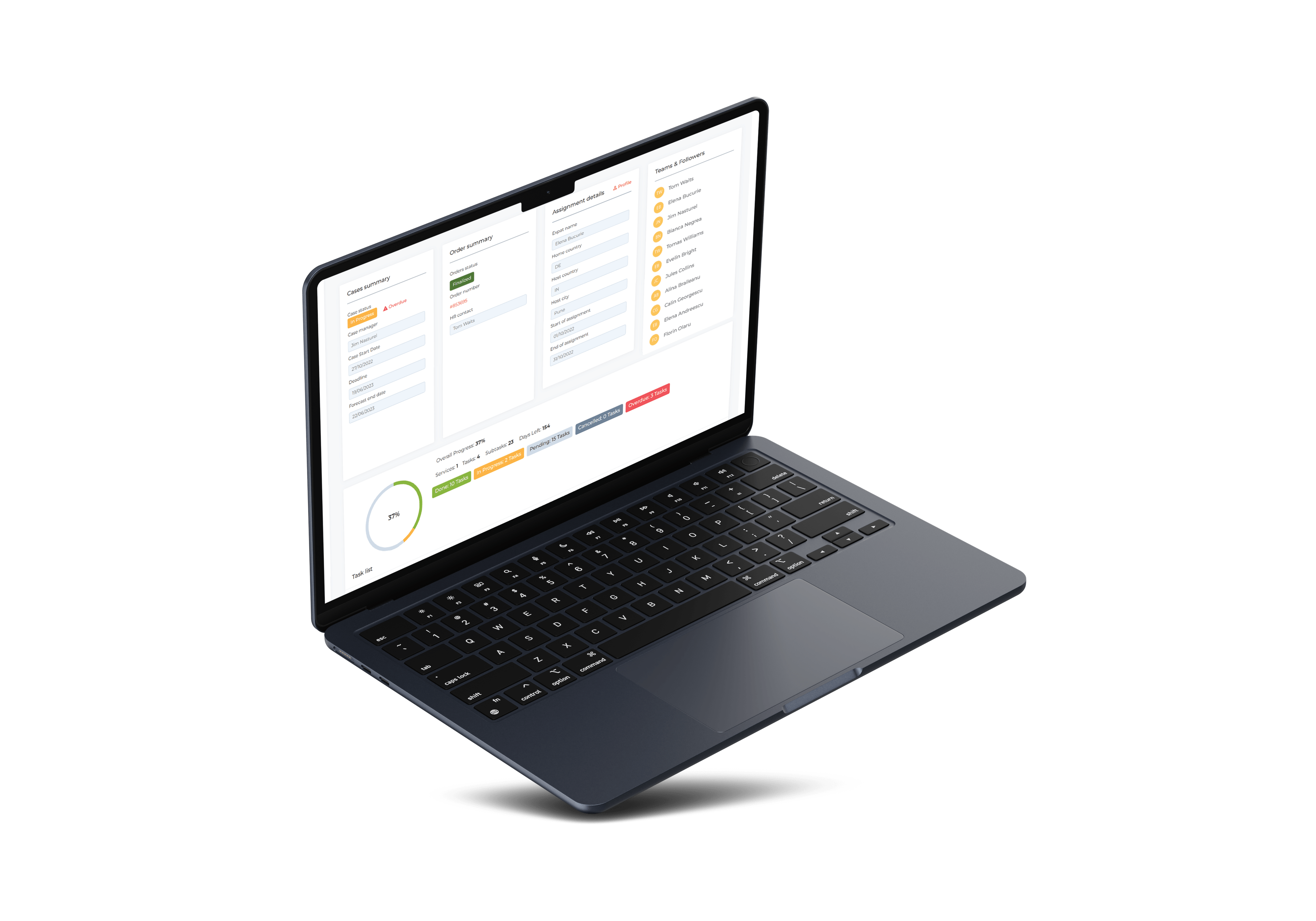 Having comprehensive automated reports can give you the insights needed to make sure that all costs are accounted for. Relocating overseas can be a costly proposition if you don't stay mindful of expenses.
As a matter of fact, HRs may start off with a budget, but unforeseen costs may appear if not properly monitored.
Keeping a detailed record of all costs makes calculations much easier to understand and problems much easier to solve. Plus it helps a lot with planning the next steps and anticipating future issues.
Great UX
A technology platform will be used by HRs, expatriates and global mobility vendors alike. Some of them will use it on a daily basis. Surely they'd like to work with an appealing, engaging and intuitive tool.
Undeniably, user experience matters more now than ever before. UX and UI play a crucial role in ensuring the tech tool is easily adopted and people actually use it.
The perfect UX/UI should be refreshing, very easy to use and intuitive. Generally, it should be tailored to the needs of all types of users: sophisticated enough for the tech-savvy ones, but simple enough for newbies to comprehend without difficulty.
Buying a tech tool implies a lot of effort, costs and time spent on its integration, adoption and usage.
You need to make sure your employees like working with it and don't consider it a burden.
Conclusion
Today's global corporate environment demands a well-planned expatriate management approach. Technology should play a vital role in this process. From helping to attract and retain top talent to managing an expat fleet effectively, tech is a must.
xpath.global is the first SaaS-enabled marketplace platform that allows you to access our +450 expert partners, local and regional global mobility providers, with over 50.000 services in +183 countries.
If your organization needs assistance with expatriate management processes, get in touch with us!
[/et_pb_text][/et_pb_column] [/et_pb_row] [/et_pb_section]